New Developments Mean Greater Safety in the Workplace
The past ten years have seen significant developments in the visibility, quality and wearability of safety wear.
New special purpose fabrics, highly visible colours, the introduction of highly reflective day/night tapes and bindings, personalising of garments to better identify the wearers and the greater awareness and actual use of safety wear by industry, commerce and emergency services have all contributed to a better appreciation of personal safety. Government, unions, industry and the safety wear manufacturers have all contributed to this worthy development.
About RFA
Reflective Fabrications of Australia is an all Australian company specialising in the design, development and manufacture of safety wear, safety signs and related safety items.
The company was established in 1988 by the current managing director, Chris Brennan.
RFA has developed significant skills and is an industry leader in the effective application of reflective materials in the development of high quality safety garments and temporary traffic signs.
The company is a major supplier to the emergency services sector in Australia, including police, ambulance and fire fighting in addition to municipal services, industry and transport.
Australian owned and operated
Integrated manufacturing and distribution facility, Melbourne
Products incorporate the latest developments in the application of reflective materials
Facilities include heat laminating, wide web screen printing, computer die cutting and a permanent staff of skilled operatives
Ability to respond personally and quickly to specific customer requirements
Products comprehensively meet all statutory and Australian Standards
Access to latest research and development work of 3M, a world leader in reflective technology
RFA—Committed to meeting the special needs of Australian industry, commerce and the emergency services for specialised safety products.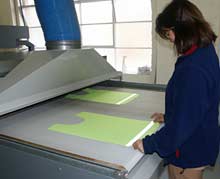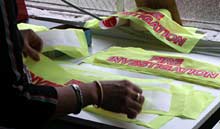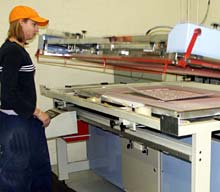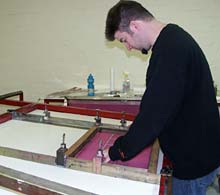 A Message from the Managing Director
Reflective Fabrications of Australia has been an important innovator in the transfer technology of open glass bead constructed reflective products and application to safety garments and allied safety products.

The next decade will take such products to new safety levels with the development of hard core micro prismatic reflective materials providing vinyl constructed products brighter to the human eye, ISO fire fighting standards for fire retardant and resistance, UV stable, industrial launderable, antistatic and anti migratory whilst still retaining its user friendly characteristics.

RFA will continue to be innovative and responsive in meeting the increasing demands for safety products in the emergency services, industry and commerce in Australia. This web site includes an outline of our range of safety products. However if you require more detailed information or have a specific enquiry on safety products we would welcome your call. Keep safe.


Chris Brennan
Managing Director
Reflective Fabrications of Australia