Enhancing the safety of staff and the public in the event of an incident, crisis or evacuation by having staff responsible for control of such situations recognisable through effective incident identification clothing

Effective Control and Management
RFA has developed a range of incident identification clothing and accessories to positively assist in the control and management of evacuations, incidents and emergencies ensuring that key control personnel are easily and quickly identifiable to staff and the public. Such identification additionally allows attending emergency services people to quickly and more easily recognise, communicate and assist key responsible staff.
RFA Clothing Range
RFA has a standard range of specialised clothing and titles to meet company emergency requirements. The clothing and accessories range is compact but totally adequate for such situations and circumstances.
The Incident Identification Clothing Range comprises five specialised items
Vest
Tabard
Armband
Hard hat
Cap
And ten identifiable and specialised titles
Chief Warden
Deputy Chief Warden
Warden
Fire Warden
Floor Warden
Area Warden
First Aid
OH&S Officer
Security
Building Manager
Note: each identifiable title has its own specific colour.
And we can also make to meet special requirements. Company name and logo can be included on the specialised clothing. Special titles to meet a company's staffing needs can also be produced.
Company Identification
RFA recommends the inclusion of company/organisation name and or logo on incident identification clothing to provide greater assurance, security and recognition for the wearer.
RFA Incident Identification Vests and Tabards with reflective tapes for day/night visibility and protection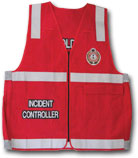 RFA also produces to order a range of Incident Identification vests and tabards which incorporate reflective tapes. These garments provide enhanced safety protection through day and night visibility particularly in circumstances where organisations require incident identification vests and tabards because of day and night operations. RFA can make to meet specific client needs. In addition to the reflective tapes and the existing specialist titles company logos, personalisation and special titles can be added. Contact RFA for more information.










Portable Signage
RFA can also supply portable stands which provide directional and informational signage to assist in emergency and evacuation procedures.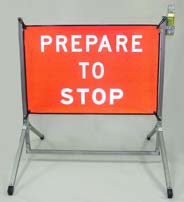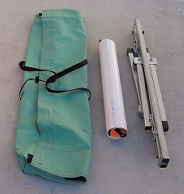 See our Temporary Traffic Control & Signage section.